Boom Brothers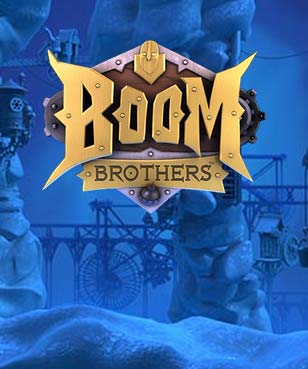 This theme of Boom Brothers centres on three dwarf brothers that happen to have a lot of explosives. This game is fun and provides great enjoyment when the player starts to fully engage with the characters and the feel of the game. The game is one that will keep you drawn to the screen with the sound and graphics quality being fairly high. When you journey through to your winnings with these brothers there are also several moments to enjoy the slightly humorous actions of these characters as they take on the challenge of making you as much as possible in winnings in their underground cave.
Boom Brothers is set up with 5 reels and has 20 pay lines. The bet value ranges between €0.01 and €1. This game, developed by Net Entertainment, also has some exciting bonus features. These include the rail track feature which is launched when 3 or more rail track symbols pop up on rails 1, 2 or 3. Once this feature pops up, the preceding 2 reels will be re-spun. In addition to this feature, when a player completes the track they will win 4 times their wager and will be entered into the bonus game and will have the opportunity to secure greater winnings. Another great feature is the free spin feature which will be activated in any reel where 3 or more free spin icons pop up. A ticking bomb is used to symbolize the wild play. This covers all other plays excluding the rail track bonuses and free spins.
This game gives maximum rewards to the determined and ambitious player, but also provides an incentive to everyone who plays regardless of missing parts of the rail tracks, making this game accessible to a wide range of players from beginners to well experienced and skilled players.